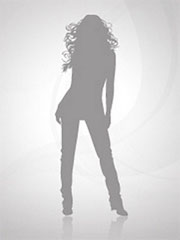 Last activity: more than a week
| | |
| --- | --- |
| City, Country: | United Kingdom |
| Sex: | Female |
| Language: | English, French, Italian |
| Height: | 160 cm (5' 03") |
| Body type: | Slim |
| Eyes: | Hazel |
| Hair: | Brown |
| Looking for: | Friends, Adventure |
About me
Could you be my new partner in crime?
I'm a crazy, complex, unique individual - just like you! I'm also sarcastic at times, observant and somewhat mischievous. I like to express myself as much as I can through drawing, photography, literature, creating things, writing (stories, generally) and conjuring things from my *sometimes* disturbing imagination. Anything to do with the human mind, or psychology/criminology, in general, enraptures me. I'd say I have a feminine yet playful nature.I have a deep desire to travel some day, to all the countries I'd like to visit. Visited quite a few, but looking forward to seeing more of the world.
I would seriously wither in a dark, cold hole without music, laughter or chocolate. I consider people generally enthralling, therefore I like making new friends. I believe it's uttermost and foremost to be positive in life, and never to take yourself too seriously; life is too important to be taken seriously! I'm a complete and utter nerd, so I've been told; I like video games, reading, dressing up, studying biology and history, technology, anime, fantasy and etc!
I relish the feeling of accomplishment, I love to make people happy; when you see a person without a smile, give them yours. I like it when others teach me something new! In addition, I like people who challenge me. I can be really stubborn.
← Back