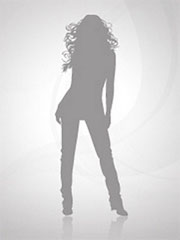 Last activity: more than a week
City, Country:
New York City, United States
Nationality:
American
Sex:
Female
Language:
English
Height:
160 cm (5' 03")
Body type:
Curvy
Eyes:
Brown
Hair:
Black
Looking for:
Friends, Adventure
Wants to visit:
United Kingdom, London
France, Paris
Brazil
Show more
About me
I love to have fun of course, jet skiing, partying, shopping, and just everyday simple laid back fun. How could I forget, most importantly I love to travel!
I do not want a relationship. I'm looking to be spoiled by a gentleman. Must have great chemistry. (KINK FRIENDLY IF INTERESTED. I'M DOMME.)

I pride myself in keeping a positive outlook on life. I'm quite sure you will enjoy yourself while taking on an adventurous lifestyle with me.
← Back