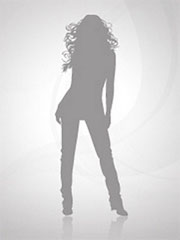 Last activity: more than a week
| | |
| --- | --- |
| City, Country: | Kiev, Ukraine |
| Sex: | Female |
| Language: | English, Russian, Ukrainian |
| Height: | 170 cm (5' 07") |
| Body type: | Curvy |
| Eyes: | Blue |
| Hair: | Brown |
| Looking for: | Friends, Adventure |
About me
Я ищу много-много новых друзей... Люблю путешествовать и хочу увидеть как много больше интересных мест по всем мире..
Интересная, общительная, позитивная, с хорошим чувством юмора. Мечтаю объездить весь мир, ведь он такой яркий и интересный. Люблю всё яркое и интересное!
Хочу изучить английский язык, чтобы в дальнейшем иметь возможность жить и работать за границей!
ещё хочу влюбиться... один раз и навсегда. Наивно, но я так хочу...
Очень хочу познакомиться с интересными людьми.)
Открыта для добрых и искренних людей!
Interesting, sociable, positive, with a good sense of humor, dream travel around the world! he's such a vivid and interesting. I dream of visiting many countrys! I love all the bright and fun!
I want to learn English! to continue to have the opportunity to live and work abroad!
I also want to fall in love ... once and for all.) naive, but I want to)))
really want to meet interesting people.)
open to the good and sincere people!
← Back