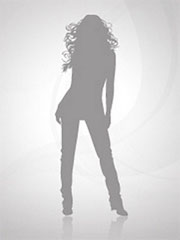 Last activity: more than a week
City, Country:
Barcelona, Spain
Nationality:
Spanish
Sex:
Female
Language:
English, Spanish
Height:
169 cm (5' 06")
Body type:
Athletic
Eyes:
Brown
Hair:
Brown
Looking for:
Friends, Adventure, Soulmate, Job
Wants to visit:
Thailand, Bangkok
Brazil, São Paulo
Belgium
Show more
About me
I am looking for real plans, i just love travelling, am based in BARCELONA SO IF YOU ARE COMING AND YOU NEED A GUIDE LET ME KNOW, I WILL SHOW YOU THE MOST EXCLUSIVE PARTY PLACES IN MY CITY.
FUN,OPENMINDED AND WELL EDUCATED LADY.
You must be warned am Not an Escort.
I do what I what, but only with the right one.
← Back